Testosterone is a hormone found in humans and primarily produced by the testicles and adrenal glands (in males), and in the ovaries (in females). It is the hormone responsible for many male characteristics such as muscle development, sperm production, bone mass, and body hair growth among others. In addition to this, testosterone helps promote skin health as well as one's overall well-being. Discussed below are some of the factors you need to know all about testosterone and its importance in the human body.
Importance of Testosterone In The Body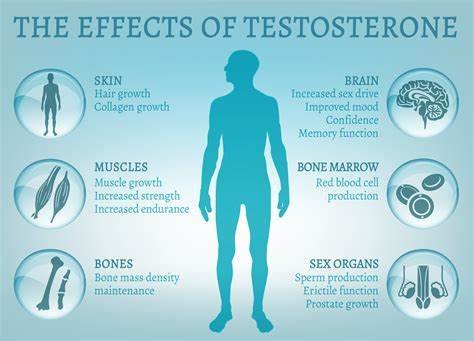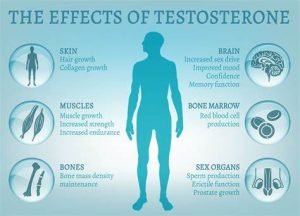 1. Improved sexuality: Testosterone is essential for a man's sexuality. Although unknown to many, this hormone is produced even before a baby boy is born to facilitate the development of sexual organs. It is also after birth (during puberty) that more testosterone is produced to promote testicle and penis growth. In mature men, testosterone improves one's sexual drive by increasing libido and the ability to maintain an erection for sexual satisfaction. Low levels of the testosterone hormone in men lead to decreased libido, impotence and inability to sustain an erection.
2. Boosts self-esteem: Research also shows that testosterone has an enormous impact on one's brainpower and certain behaviors such as dominance and aggression. It enables both men and women build self-confidence and esteem thus allowing them to take on competitive tasks and chores. Any deficiency in this vital hormone leads to reduced concentration, lack of motivation and loss of confidence.
3. Boosts production of red blood cells: Red blood cells are vital in the human body in that, they help transport oxygen and food nutrients to all organs in the body. According to research, testosterone is believed to induce RBC production by the bone marrow. This not only promotes good health but also improves functioning of vital organs such as the heart, lungs and kidneys.
4. Promotes muscle development: One of the reasons why testosterone is a vital hormone in the body is the fact that, it increases neurotransmitters thus encouraging tissue growth. This be the reason why men have more muscle mass than women do. Interestingly enough, testosterone boosts production of another vital hormone in the body, the human growth hormone. It is for this reason why increased testosterone production promotes muscle mass and vitality in men.
Additionally, testosterone is also believed to increase bone density. Bone marrow is very important in the body as it manufactures red blood cells, platelets and white blood cells among many others.
5. Promotes fat metabolism: This is one of the reasons why testosterone is an important hormone in males. It helps the body respire more fats efficiently thus promoting the development of lean muscle mass. Fat metabolism also boosts one's energy levels thus making it possible for him to take on the heaviest tasks and weights.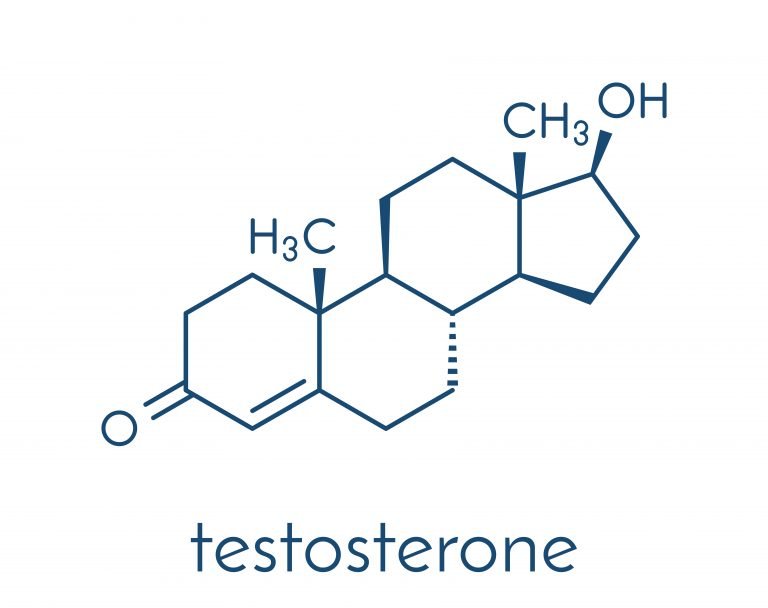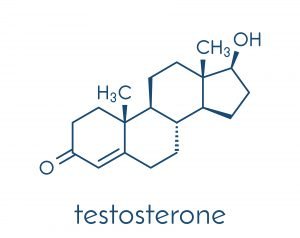 Although testosterone is produced naturally in the human body, its production may decline as one gets older. This the reason why nutritionists and physicians recommend leading a healthy lifestyle and watching what you eat. Some of the mostly recommended foods that boost testosterone production include oysters, pumpkin seeds, wheat bran, coconut, and strawberries. Almost everything you need to know, and all about testosterone has been covered here.