Did you know that flagpoles can be installed in a variety of methods? This article will explore the various ways in which you can install a flagpole. Let your flags be shown proudly with the following flagpole installations. Meanwhile, if you are interested in buying flags, flagpoles, and other similar accessories, you might be interested in https://www.lipumastipood.ee, a website that lipumasti müük. Without further ado, let's start: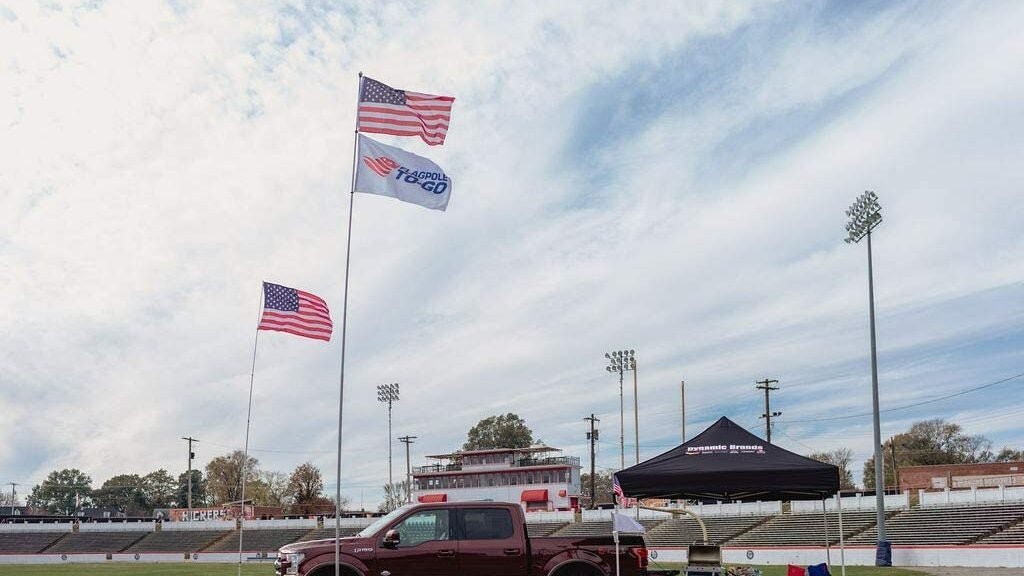 In ground installation method
This method is considered to be the most secure and usual method of installing a flagpole. When installing an In ground flag pole, at least 10% of its height should be installed at the subterranean level with a concrete base.
Shoe base installation method
This procedure involves embedding a supporting structure that typically consists of a series of anchor bolts that is placed into a concrete surface. This installation method is an excellent solution if you need to install above ground, without putting 10 percent of the flagpole underground like with in ground installation. The shoe base installation method may be used with flagpoles having a bottom diameter of 3″ or more.
Hinge base installation method
Hinge base or tilting flagpole incorporates a hinge base connection in the ground. This allows the flagpole to be lowered on the ground and vice versa. This installation method features lower maintenance costs for your flagpole accessories since it is very robust and resistant to severe wind conditions. Also, the majority of hinge base flagpoles are counterbalanced, allowing for easy lowering and raising by just a single person.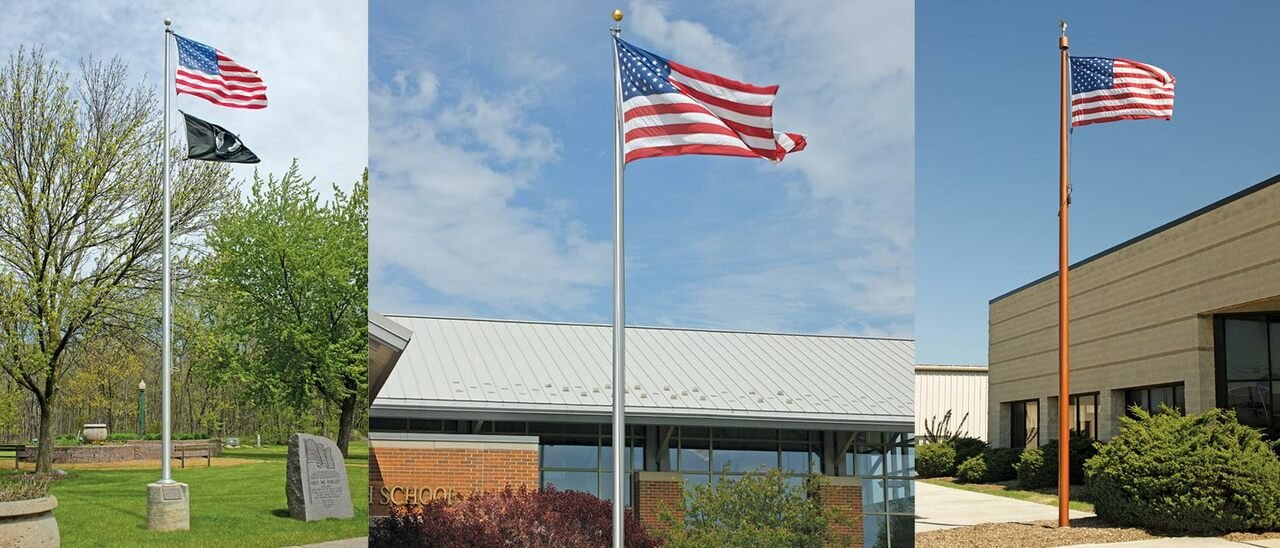 Wall-mounted installation method
A wall-mounted flagpole is one that is positioned vertically at a building's side. It can also be placed at an angle. This method requires a bracket and mounting hardware. You can choose brackets and mounting hardware that compliments the design or aesthetic of the building.